글/ 사진 제공:: 대한 산악 연맹 씨애틀 지부, 씨애틀 한인 산악회
---
기적이라는 단어를 떠올리며, 이른 아침, 레이니어로 향한다.
레인져 사무실에 들려, 전해들은 소식은 무겁기만 하다.
지난 주 까지만 해도 걸려있던 실종자들의 사진들이 없다.
레이니어 레인져팀은 서서히 구조의 종료를 준비하는 것인지….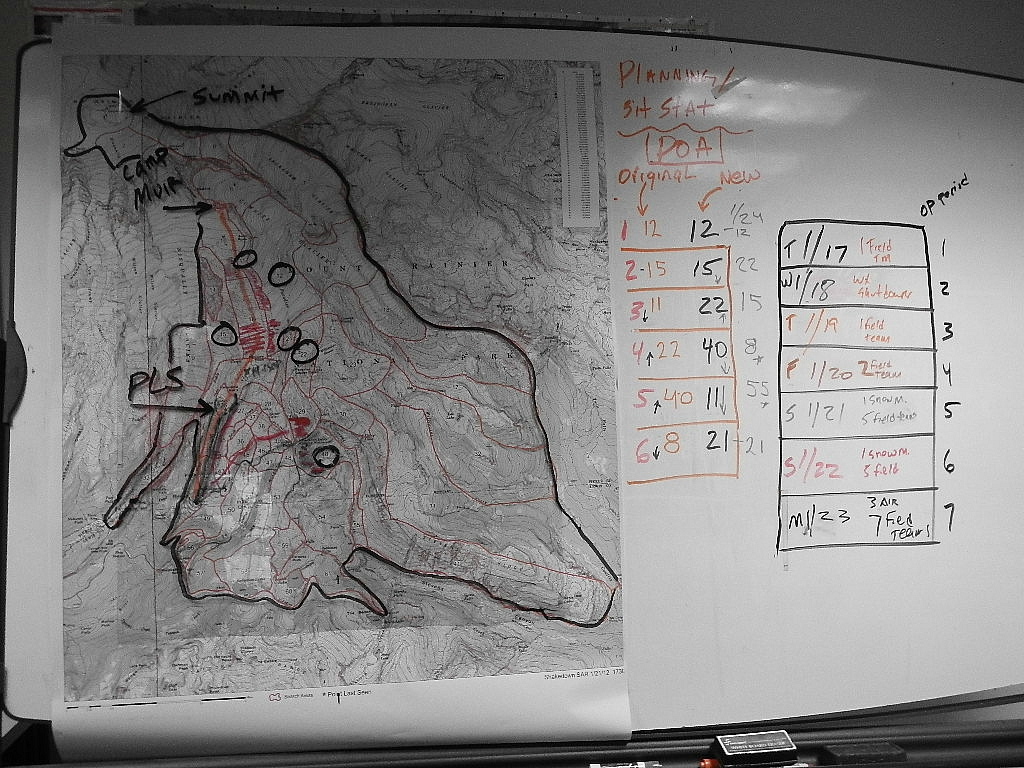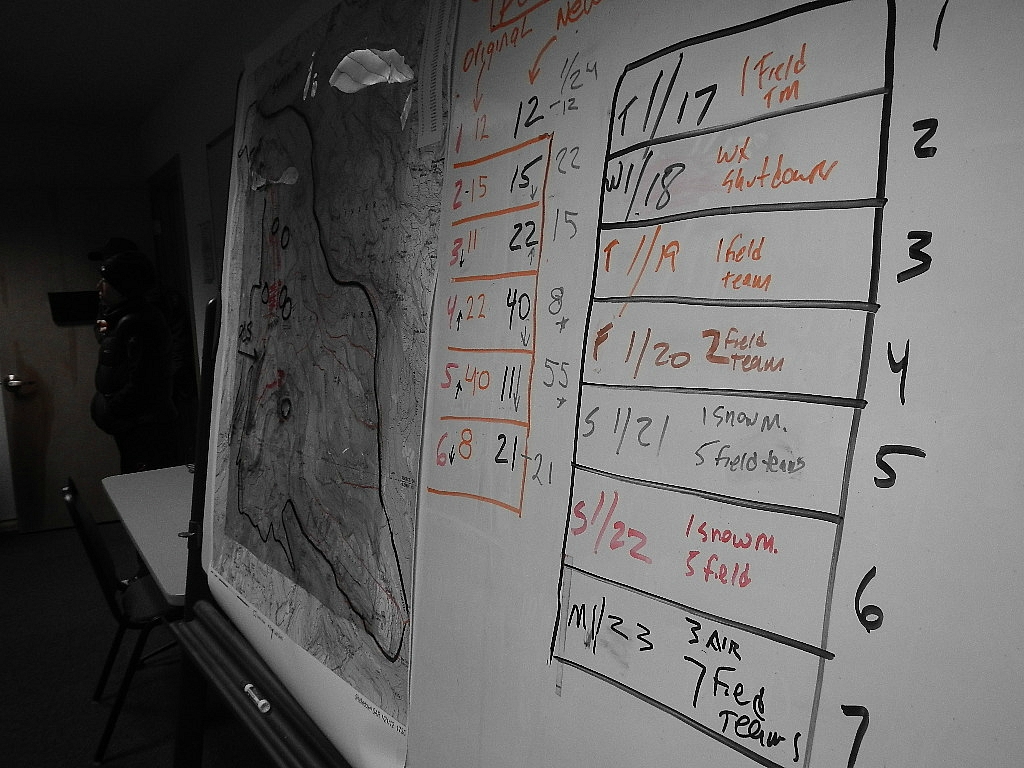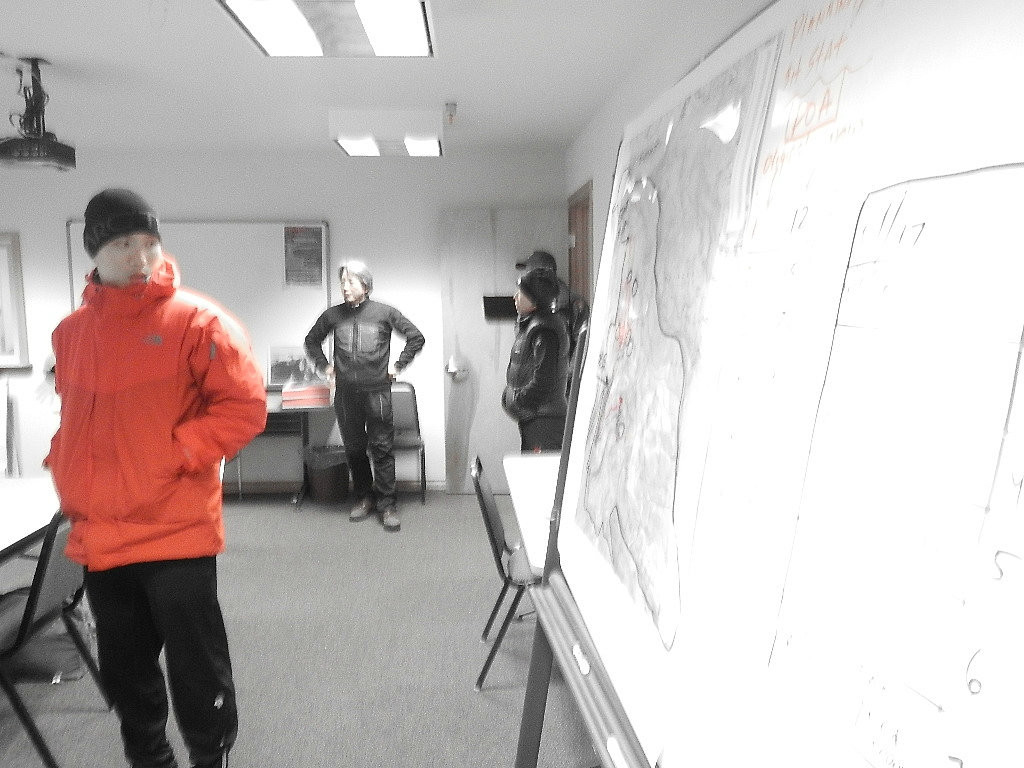 레인져들과 상의 중인 유동탁 회장
날씨가 좋지 않다. 이른 아침 여덟명의 레인져가 뮤어 스노우 필드로 출발을 하였고, 후발대 2명이 날씨 상태를 보고 뒤 이어 올라 간다는 소식을 들었다.
강풍과, 비, 눈, 와잇아웃… 거의 모든 악 조건이 오후로 넘어 가면 갈수록 수색의 어려움을 더할거라는 근심스런 소식을 레인져로부터 듣는다.
너무 많은 인원이 몰려 와서 인지, 레인져들은 혹여나 안좋은 기상 컨디션에 수색대로 나선 이들의 안전까지 위협을 받지 않을까…여러 차례 안전을 당부한다.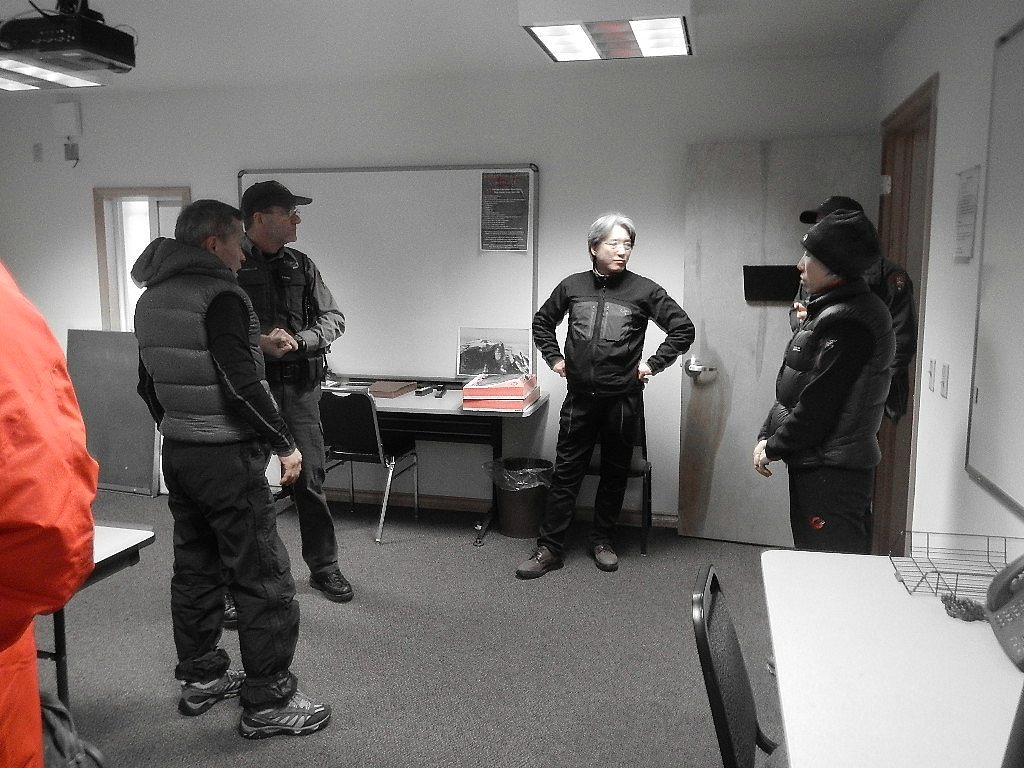 구름이 낮게 가라앉은 레이니어….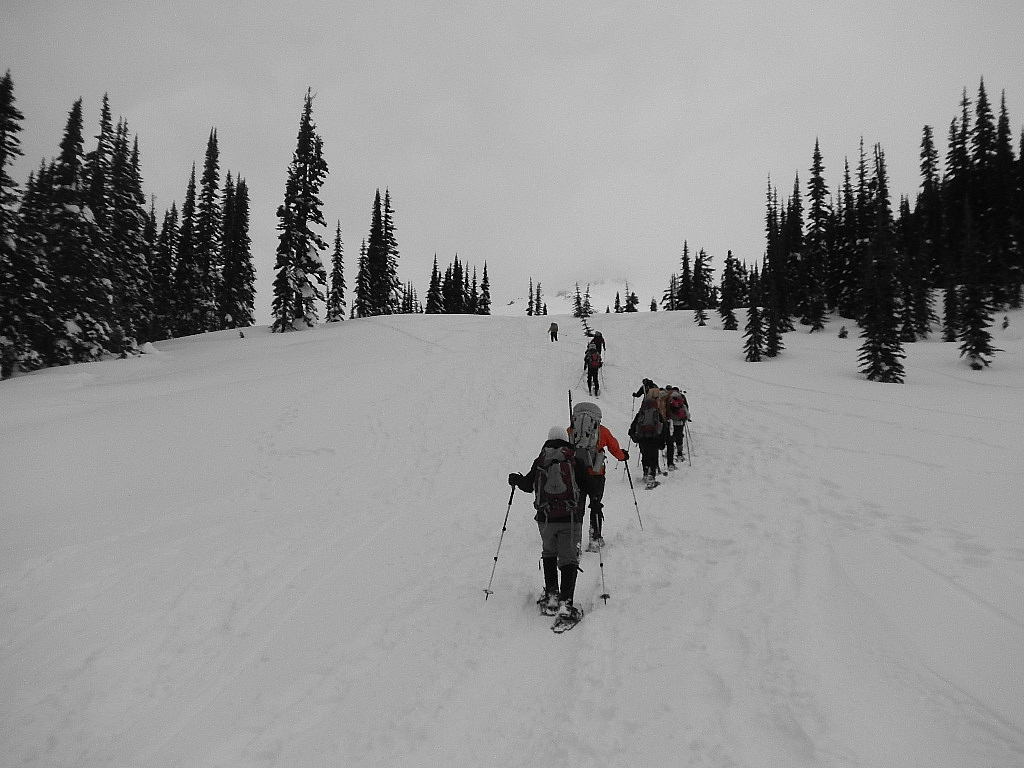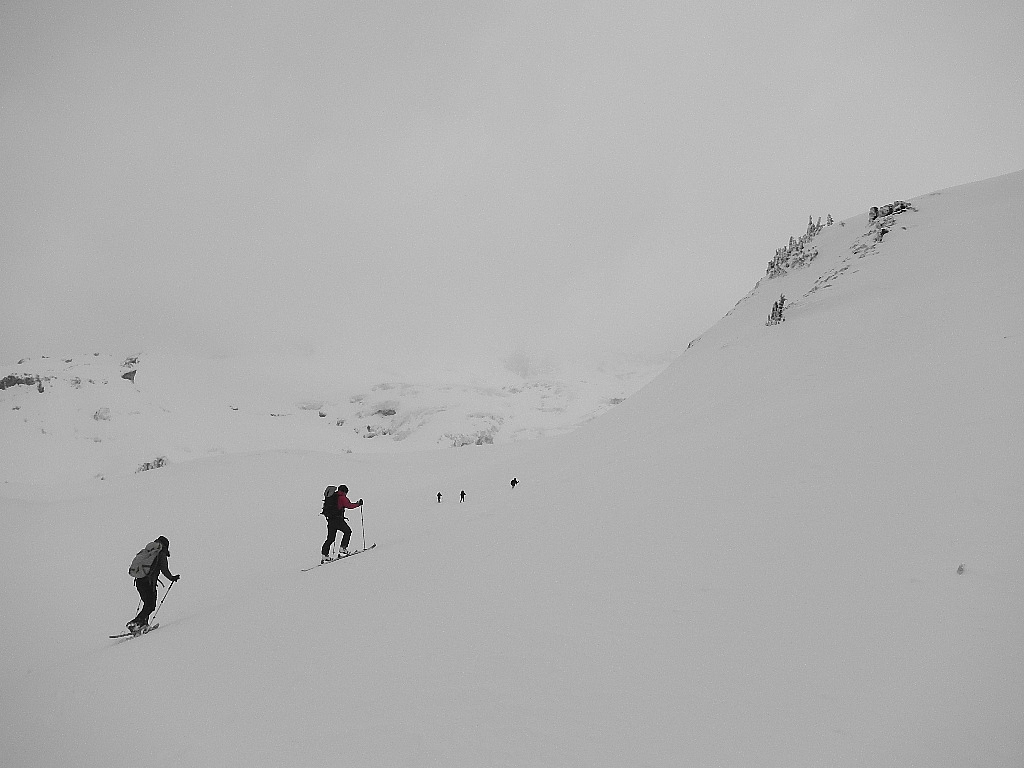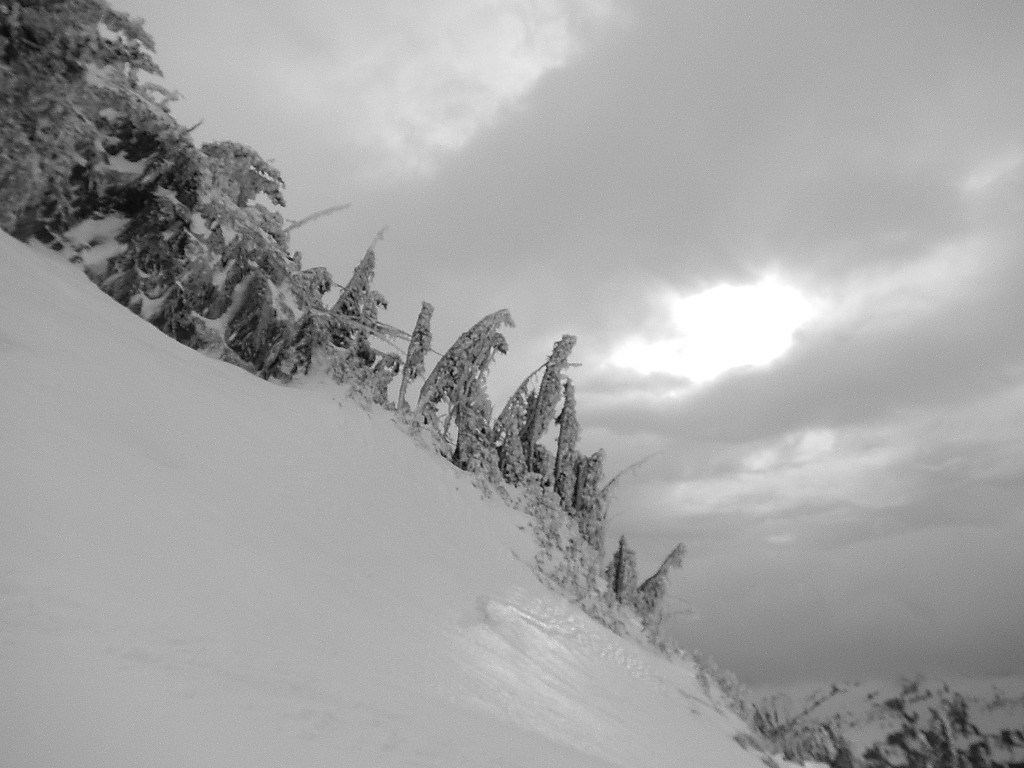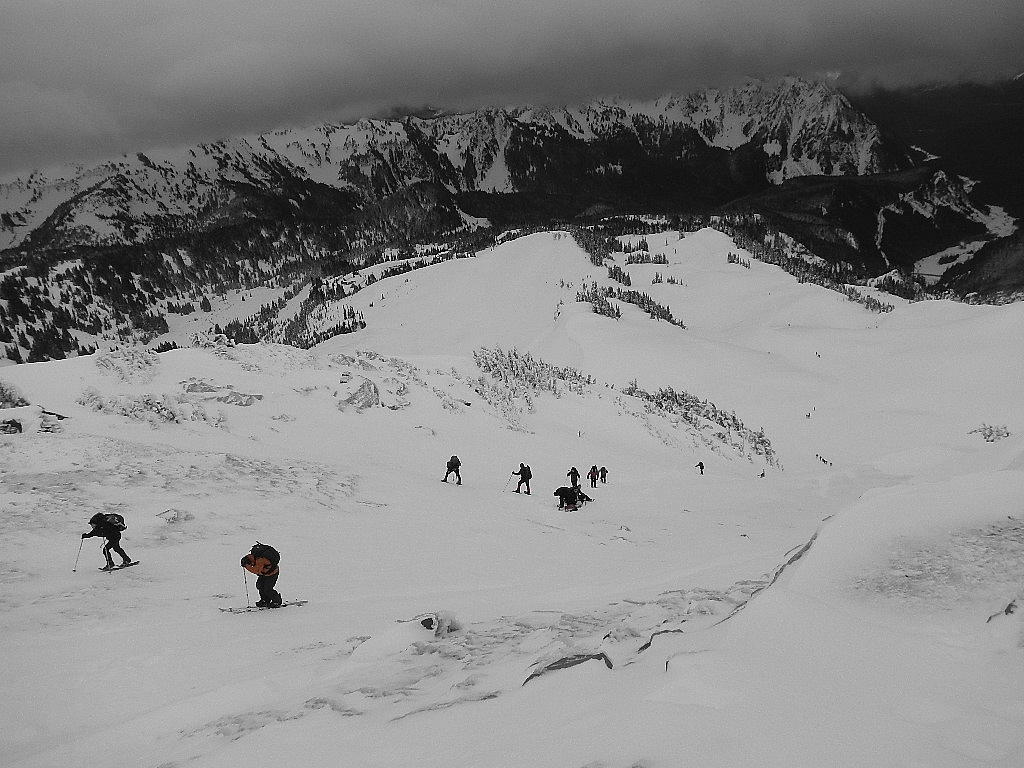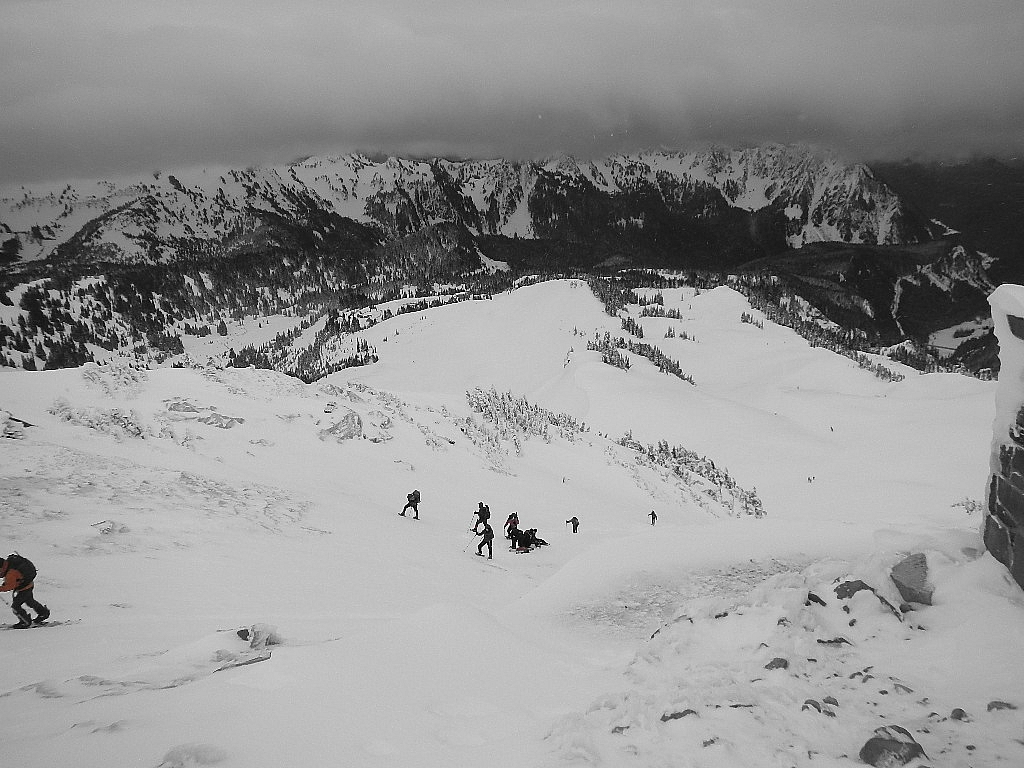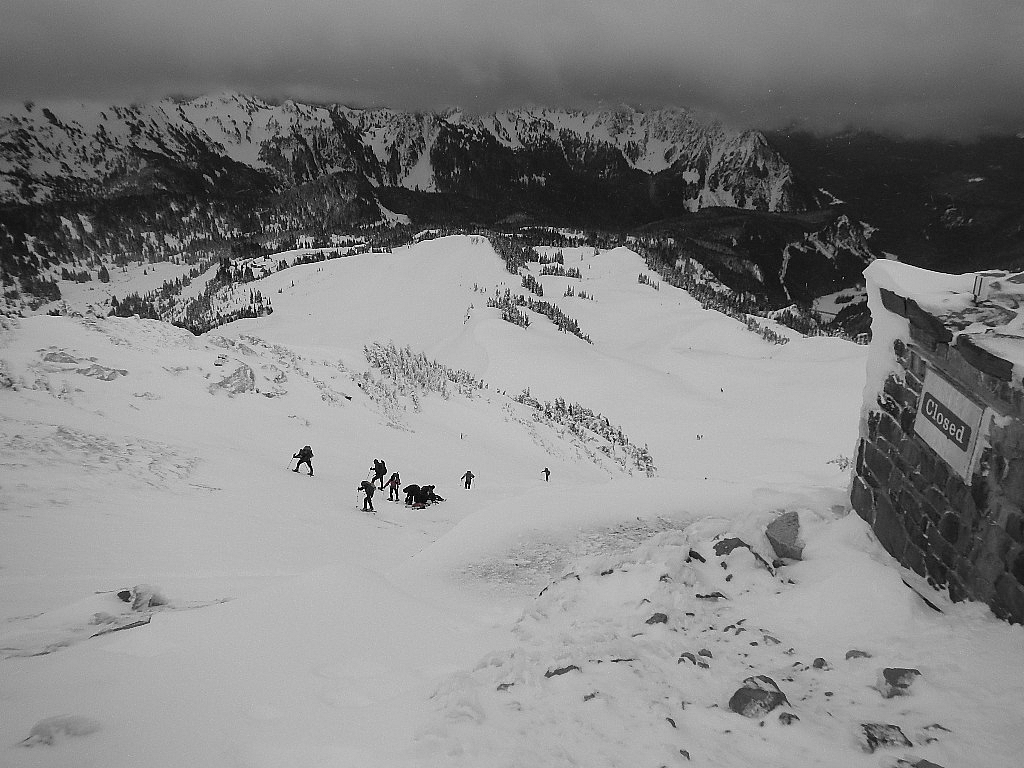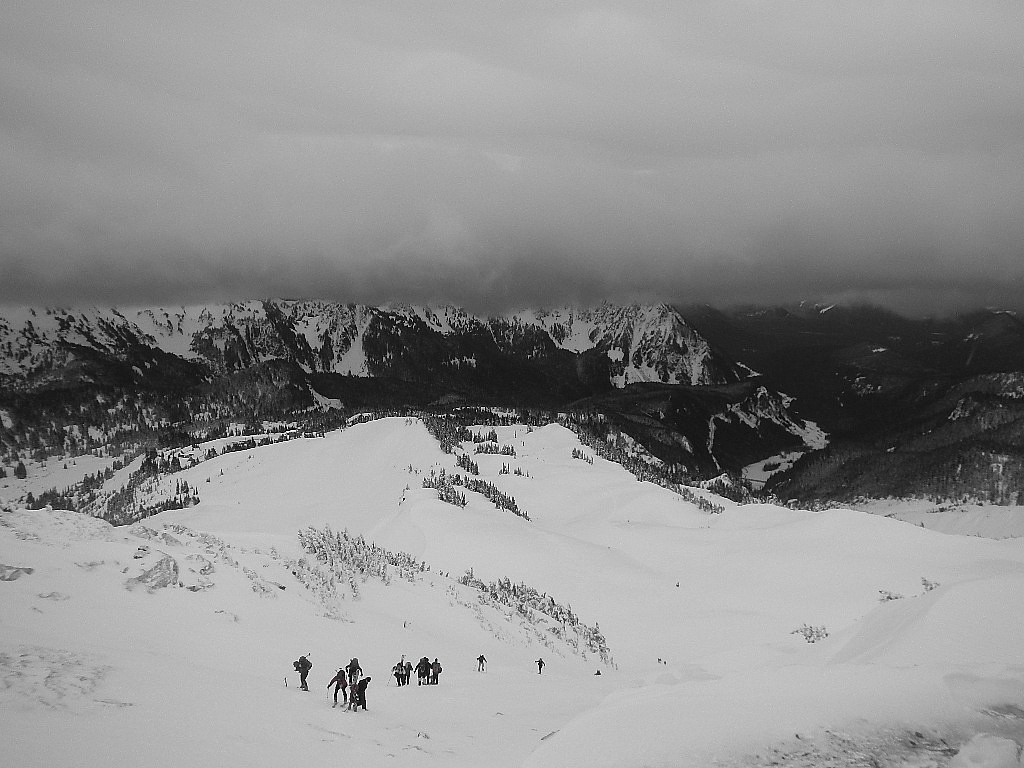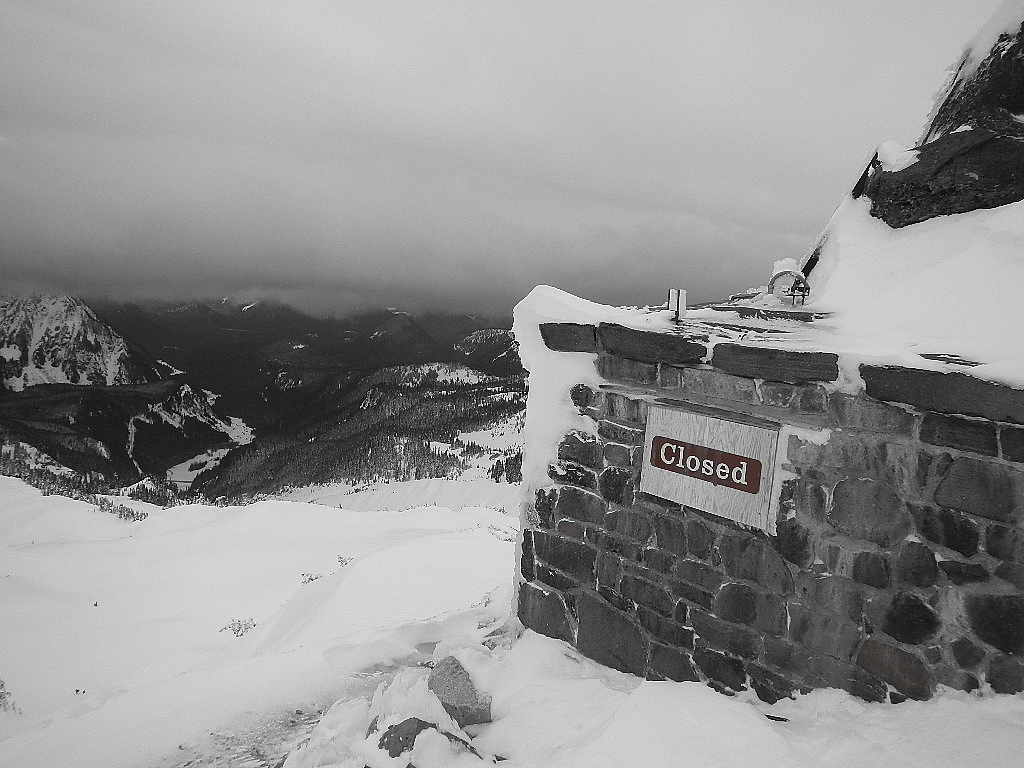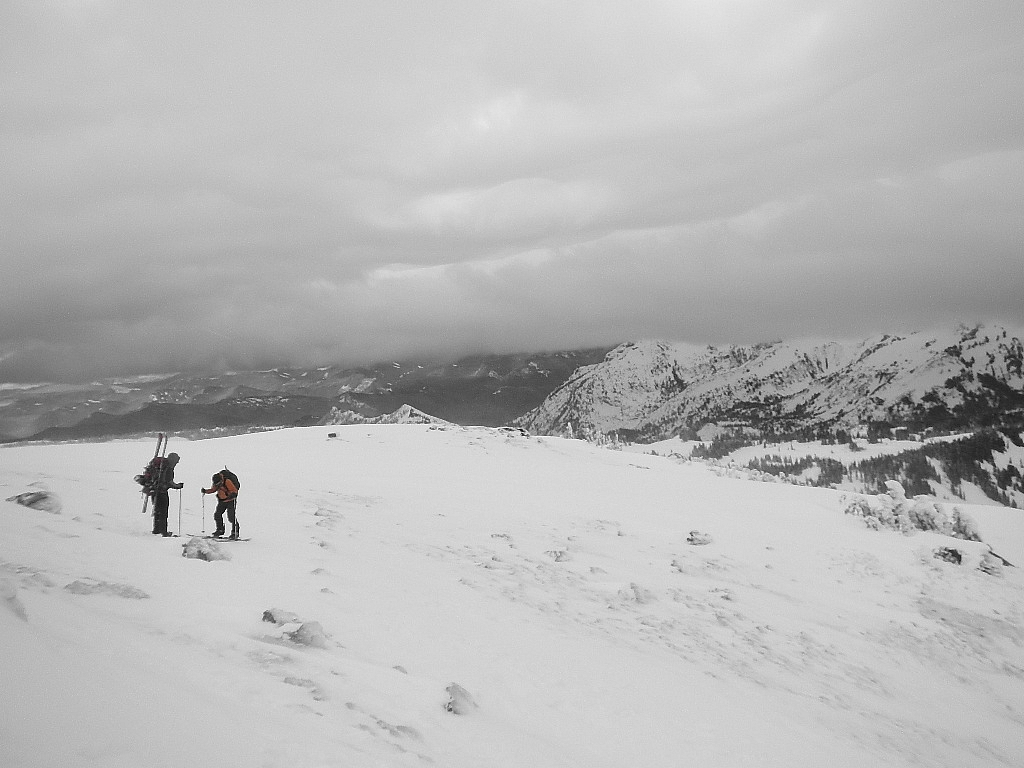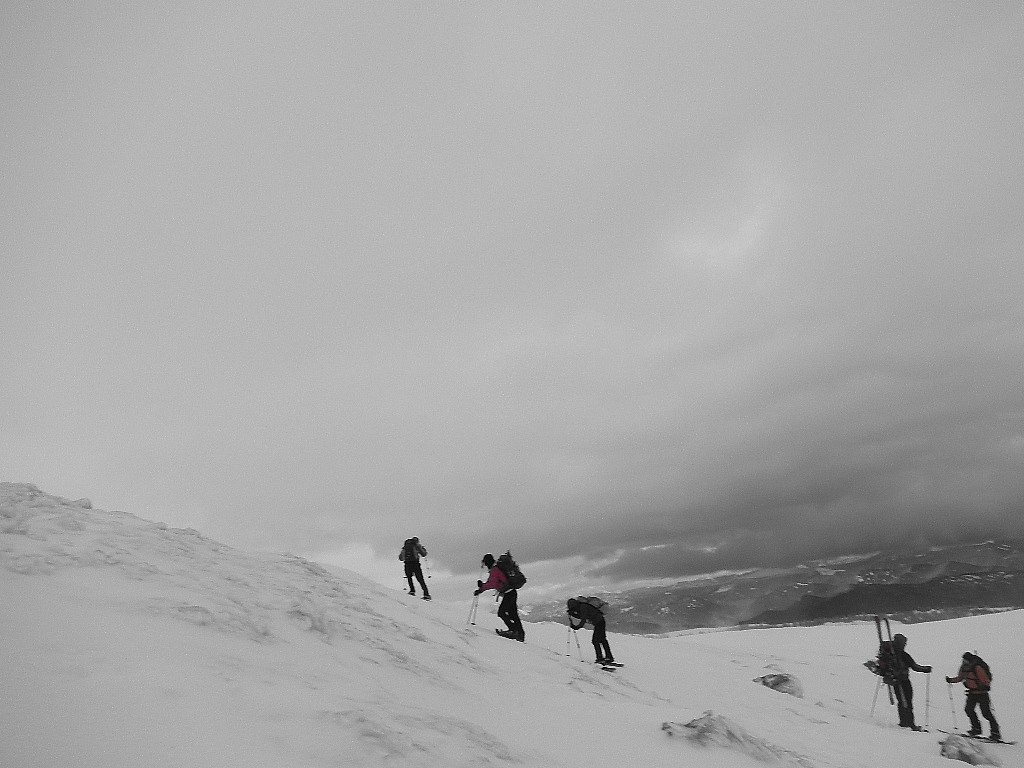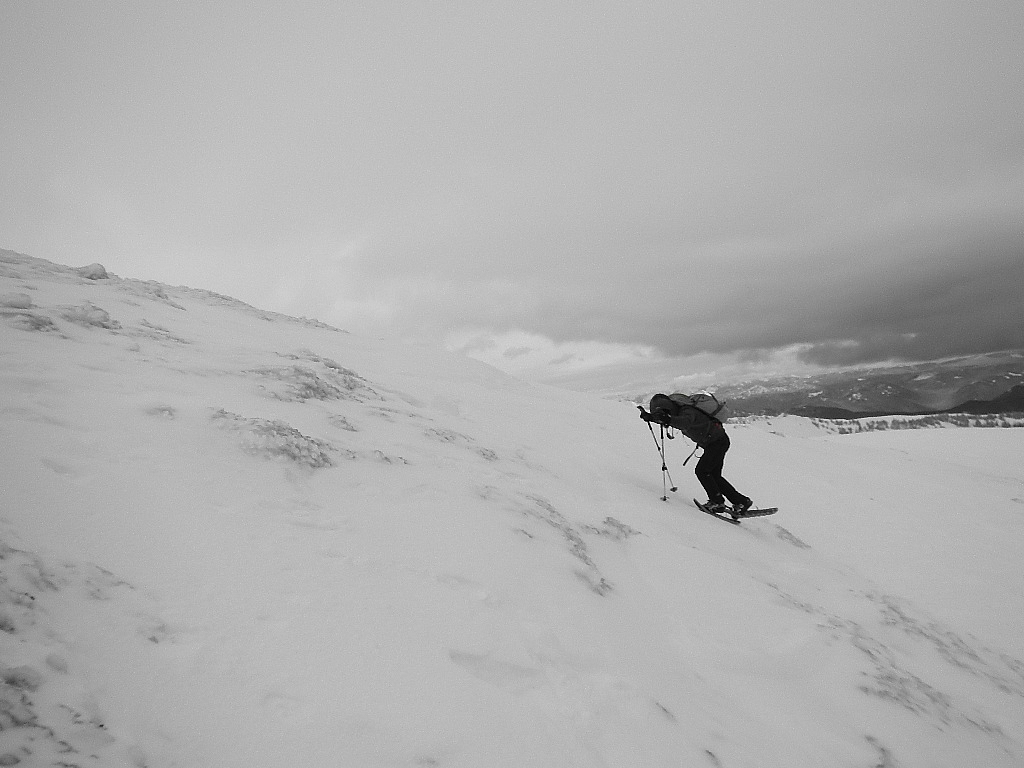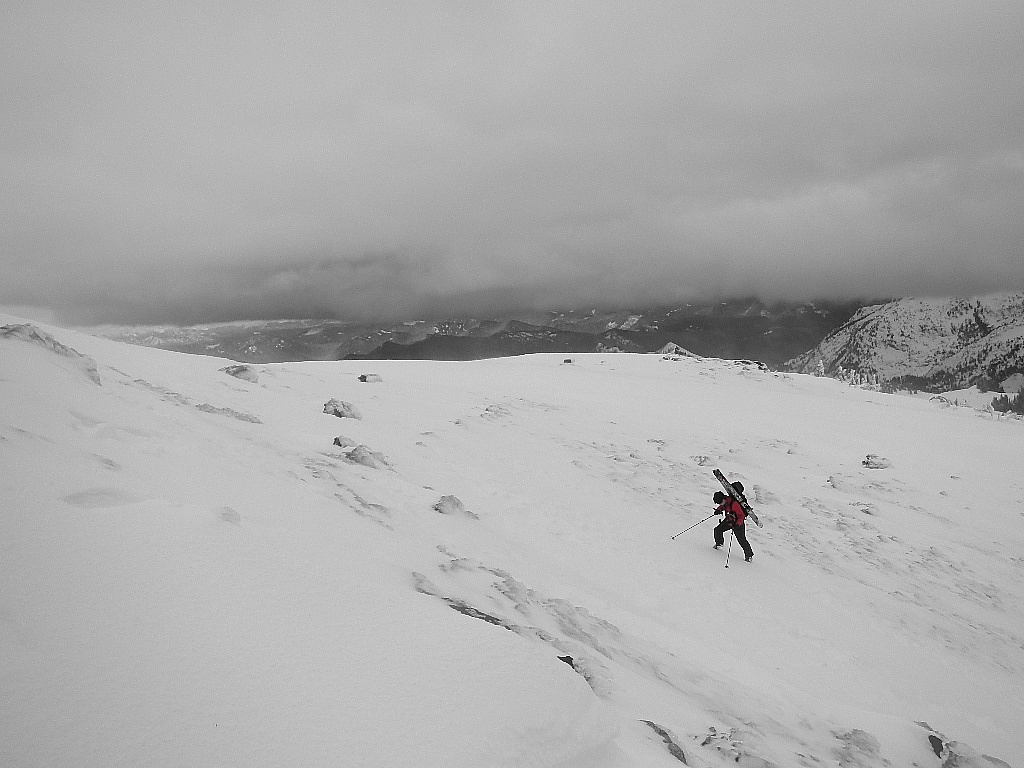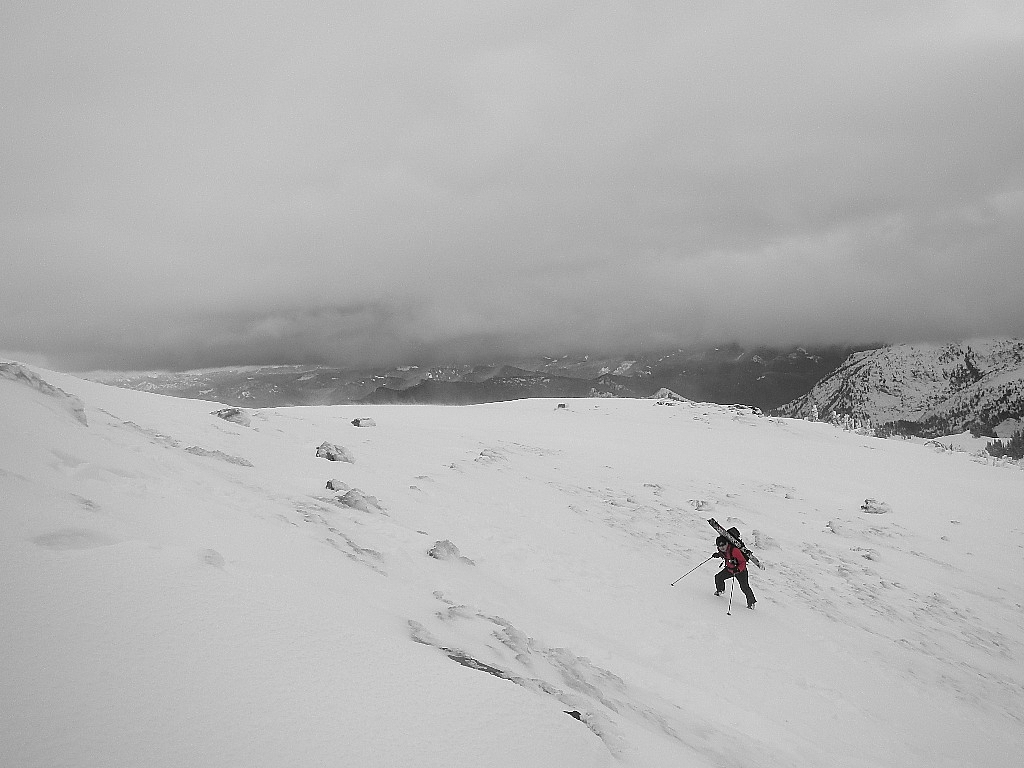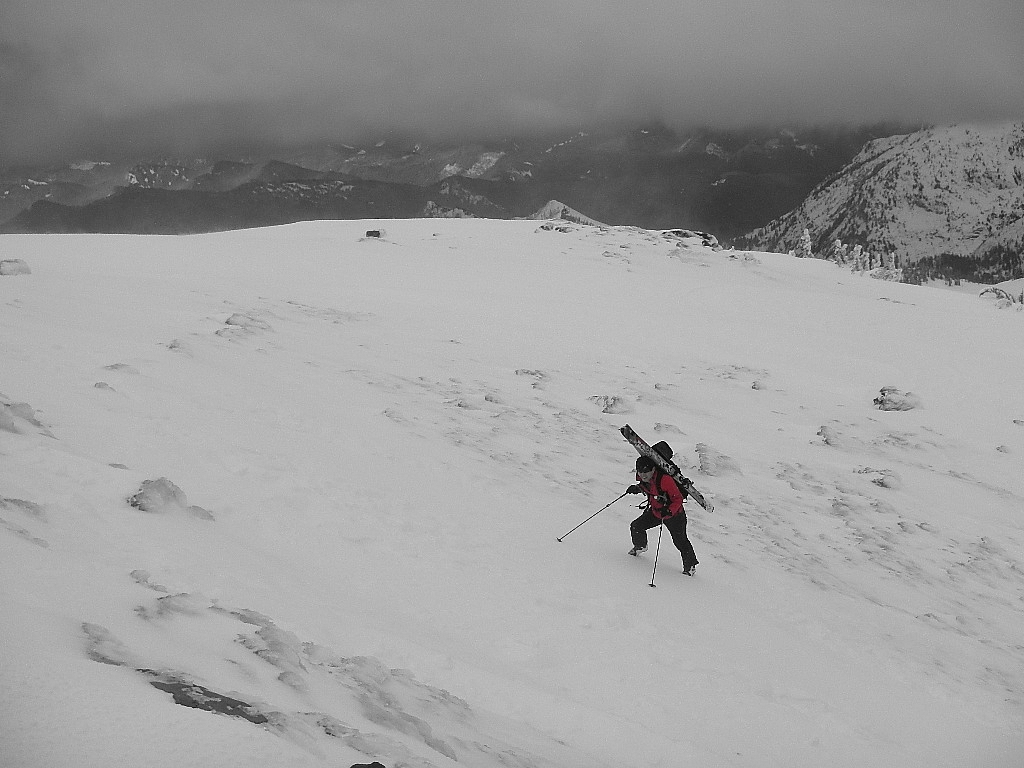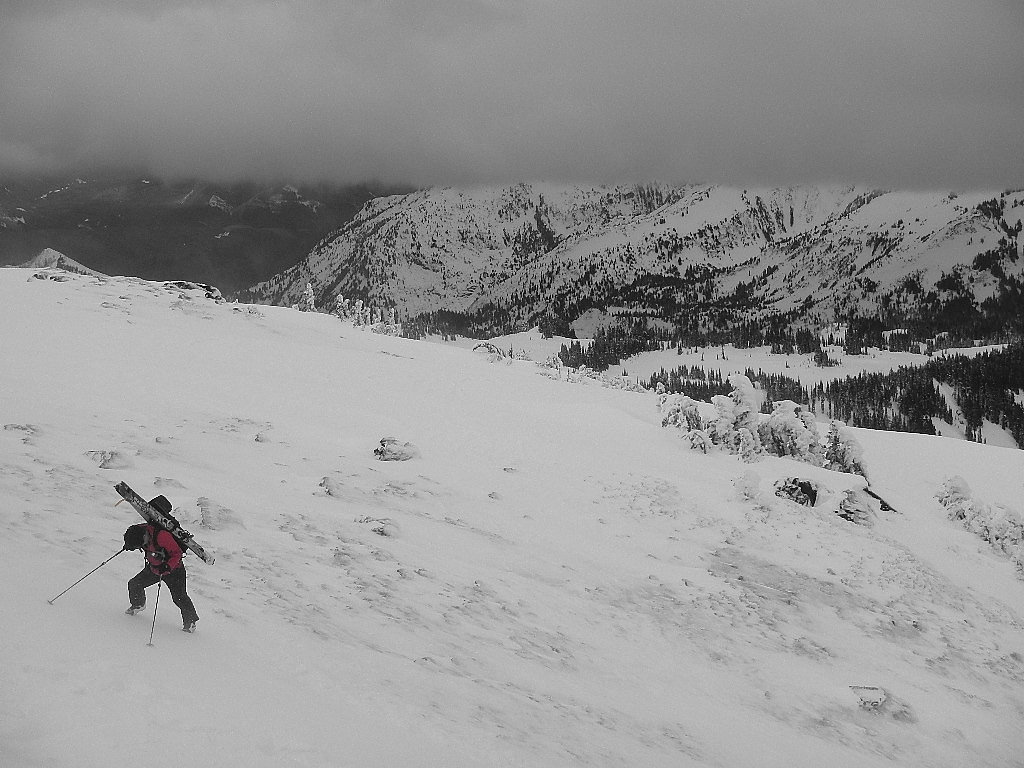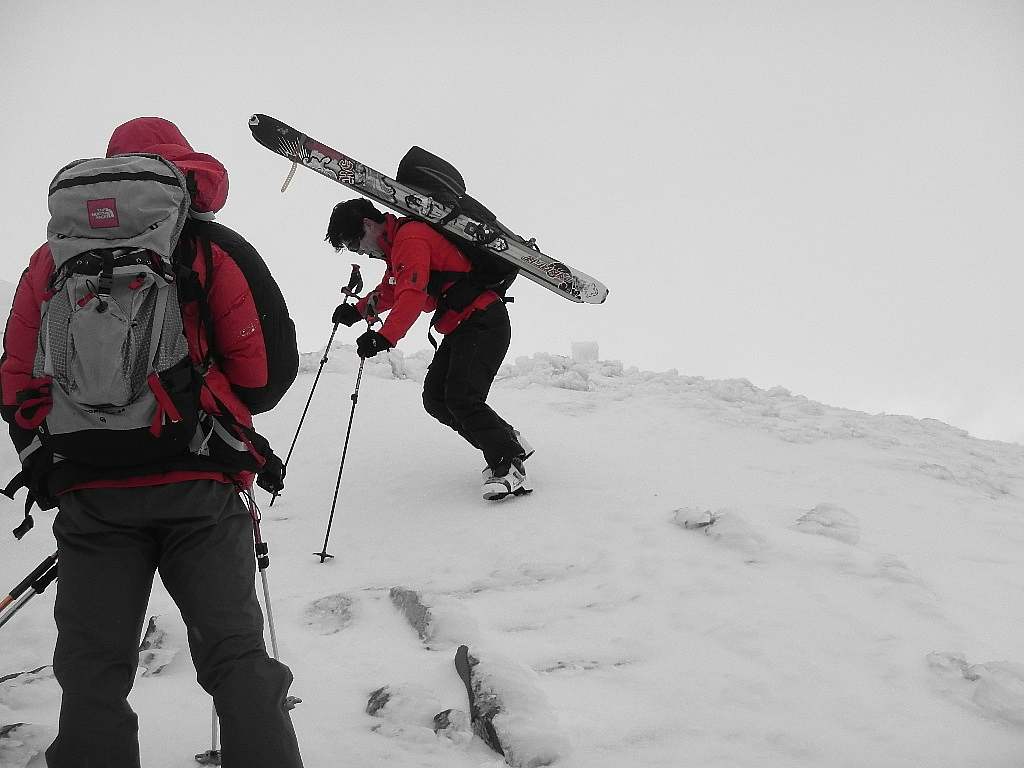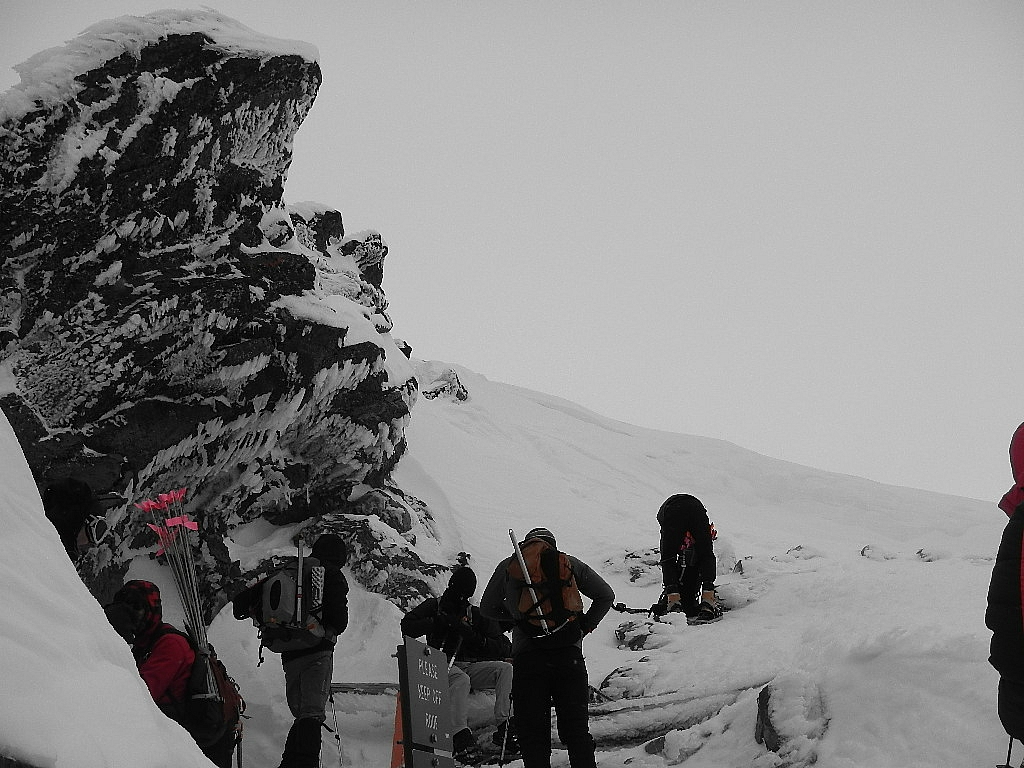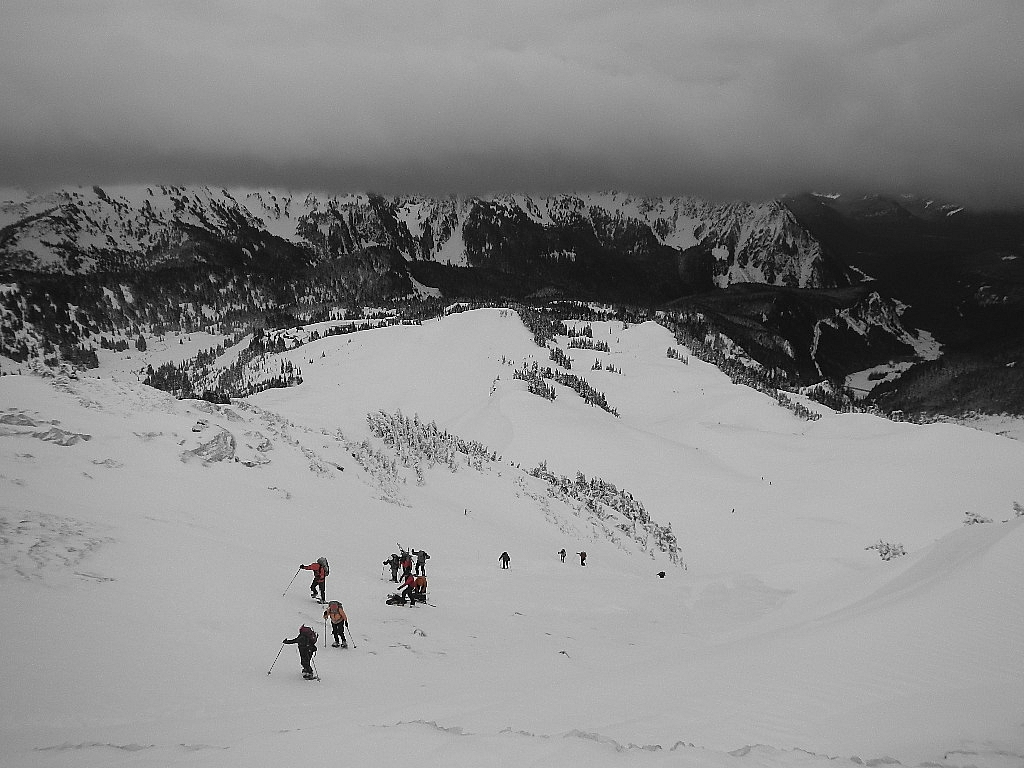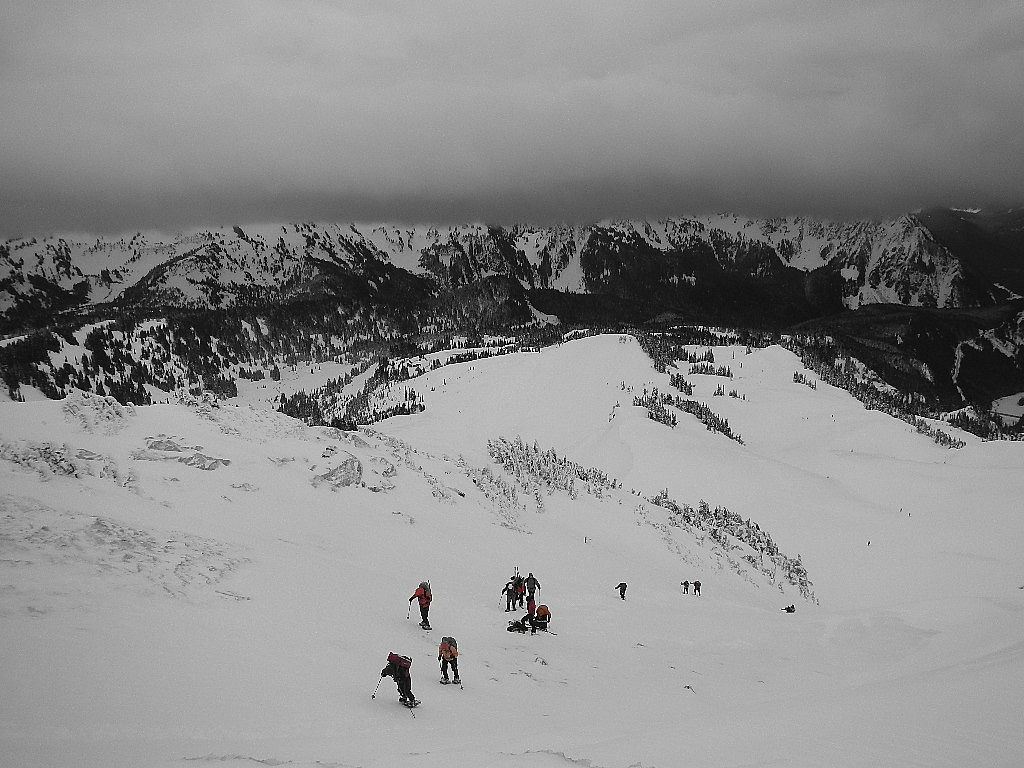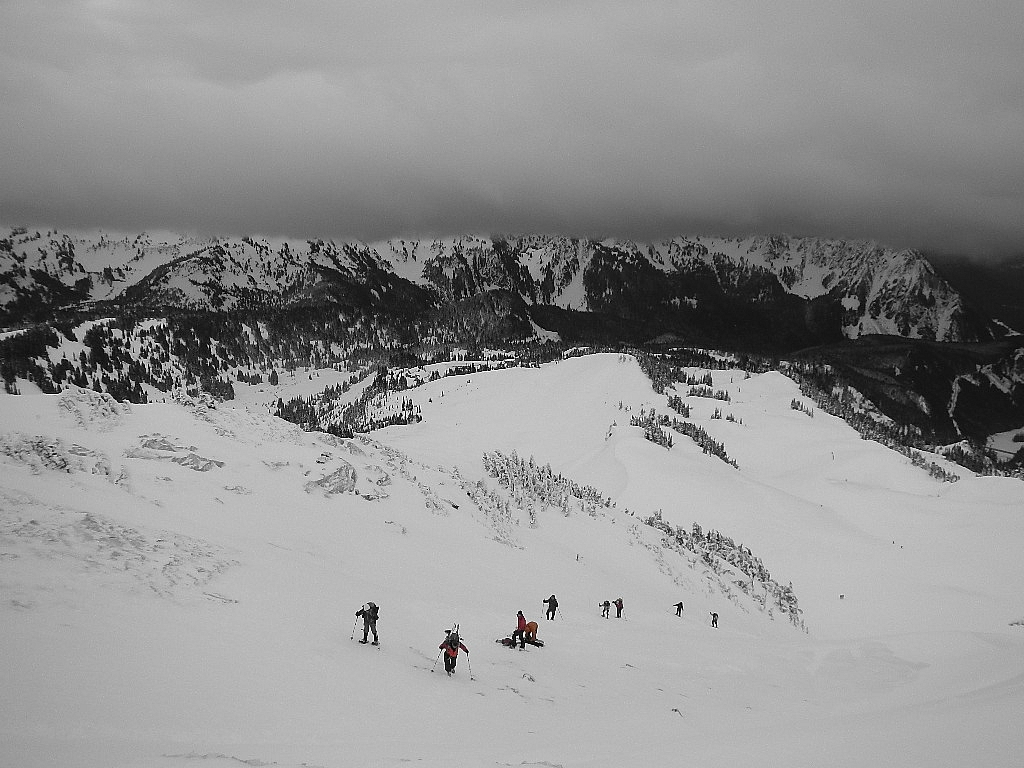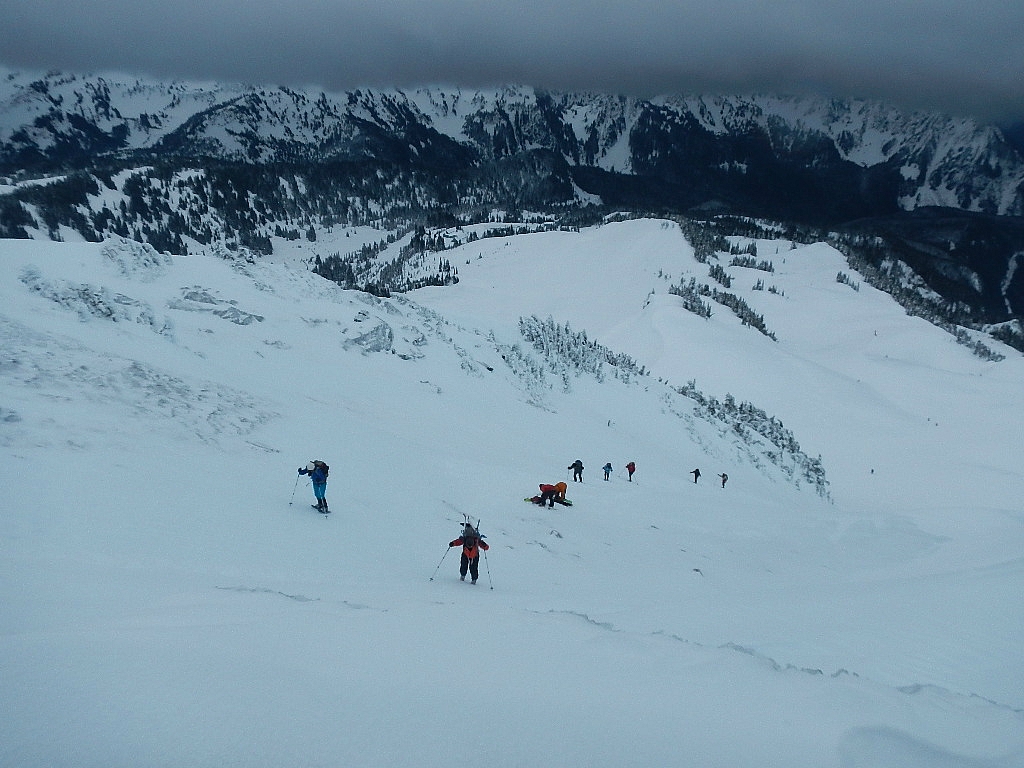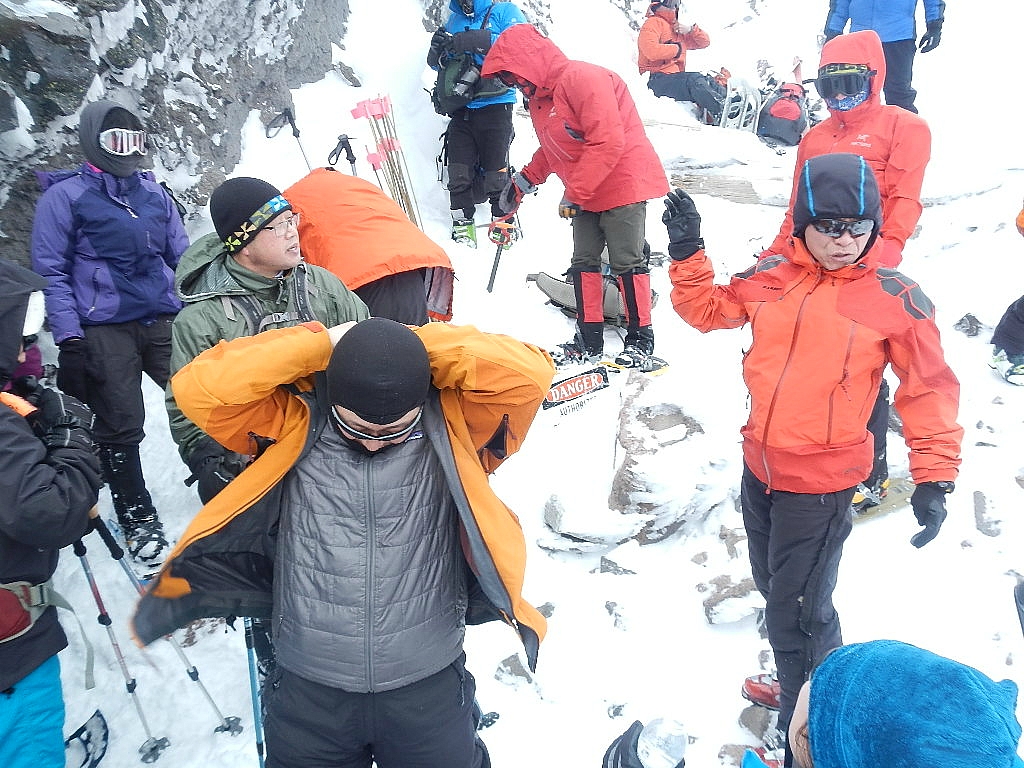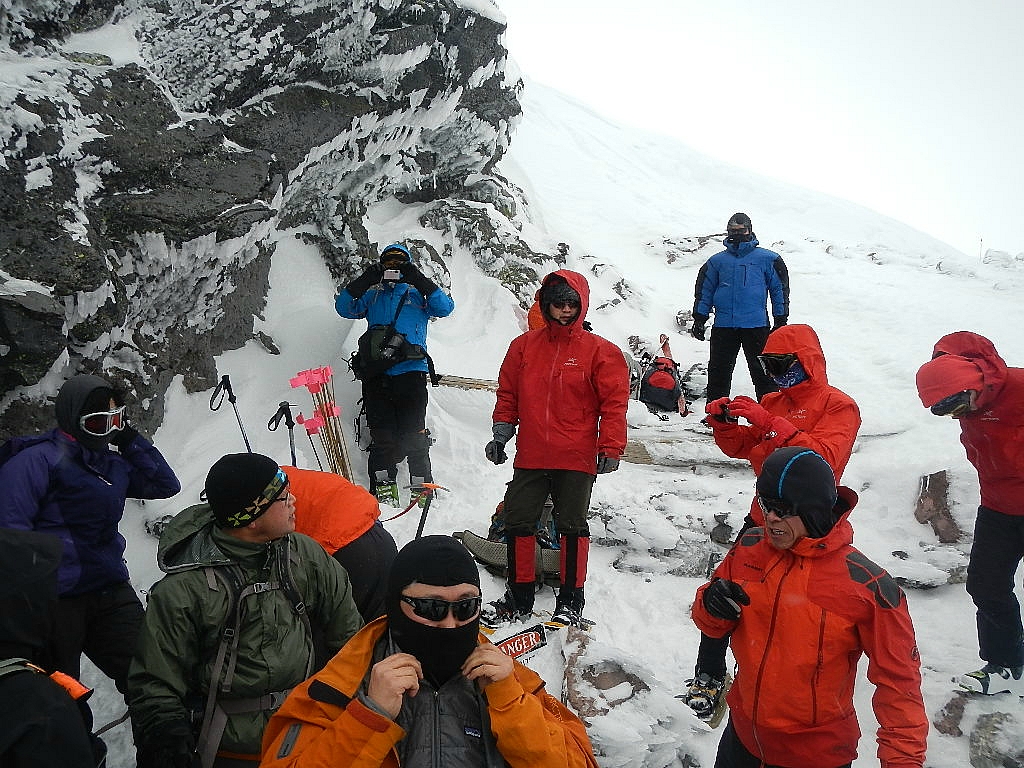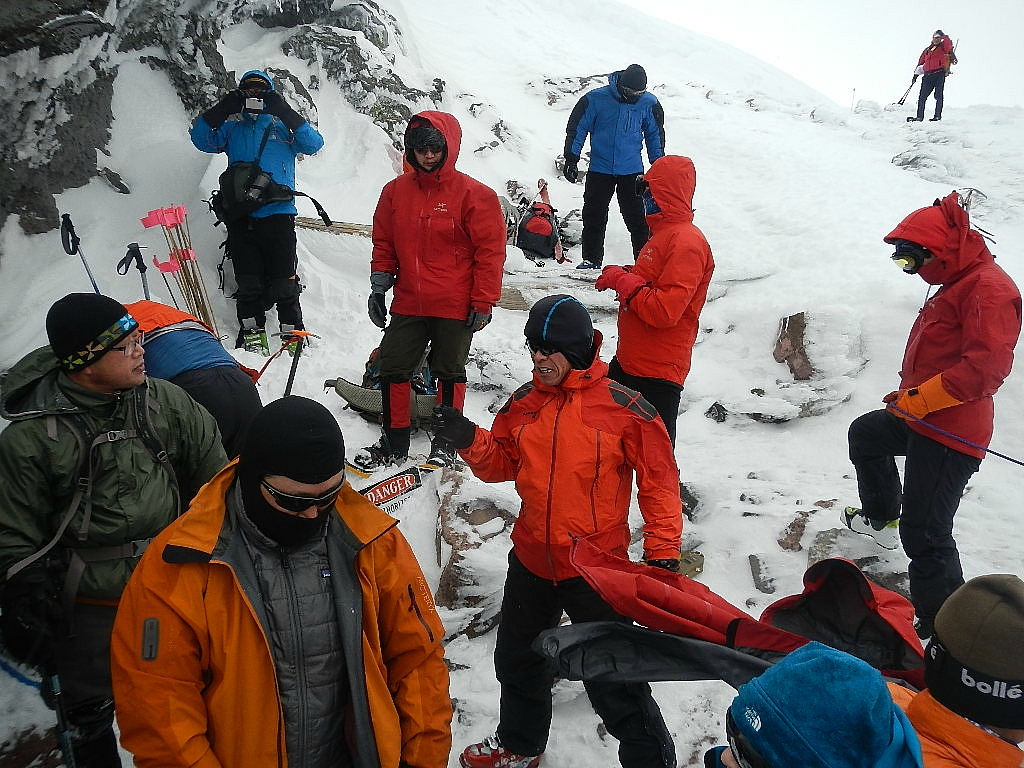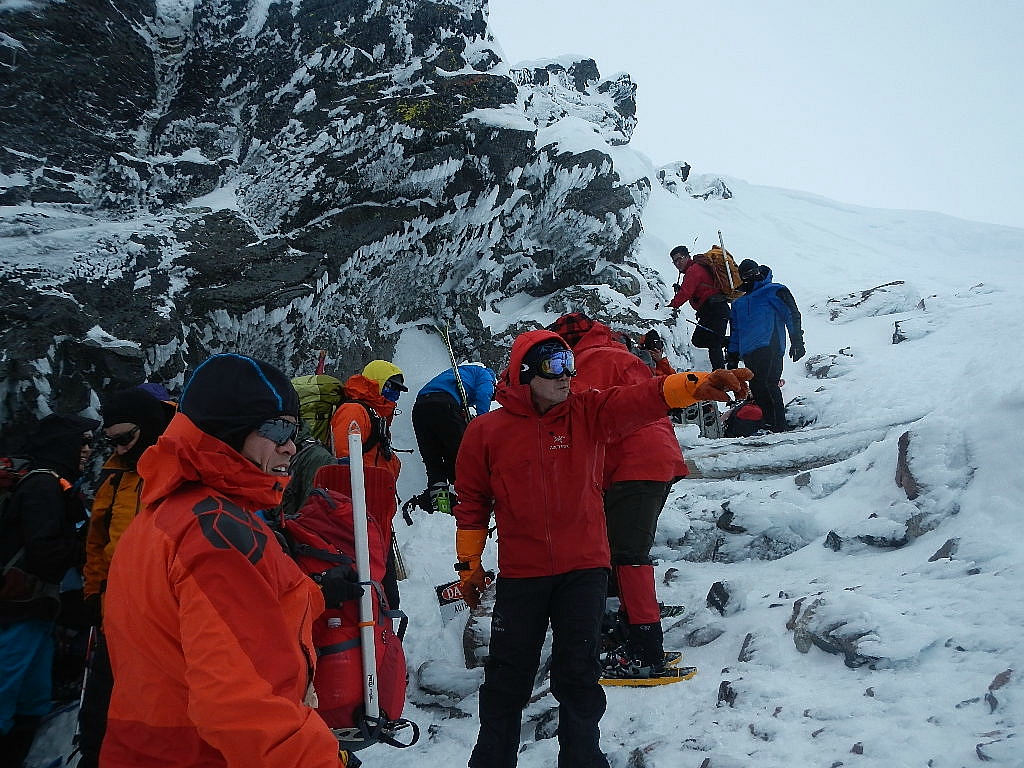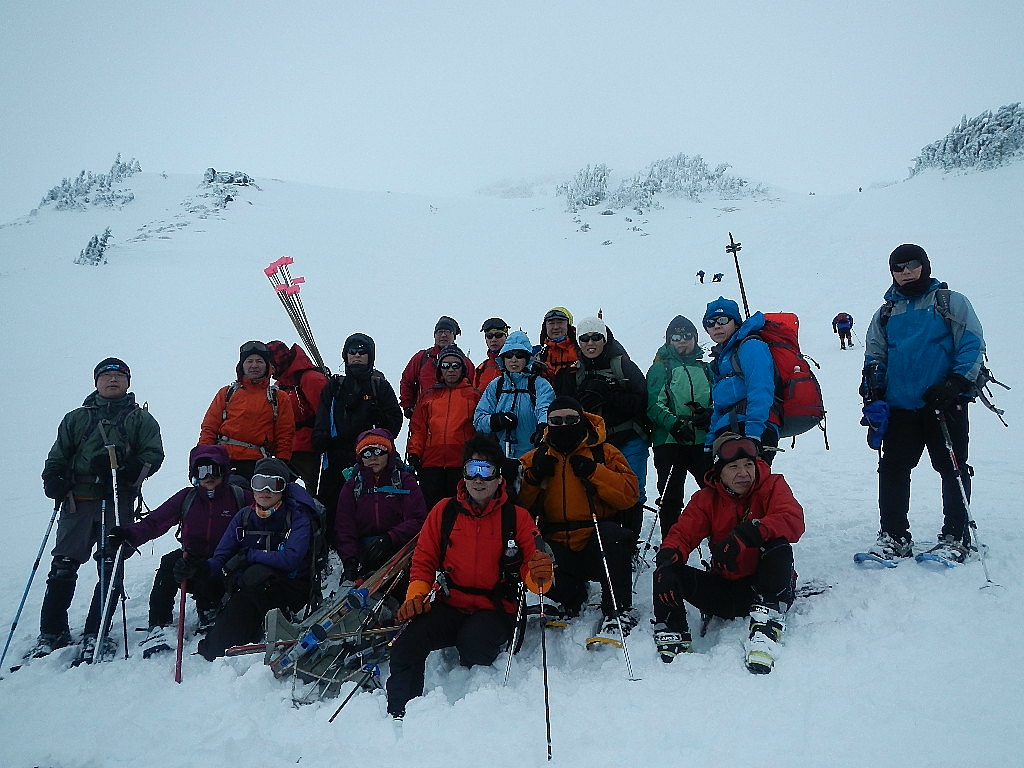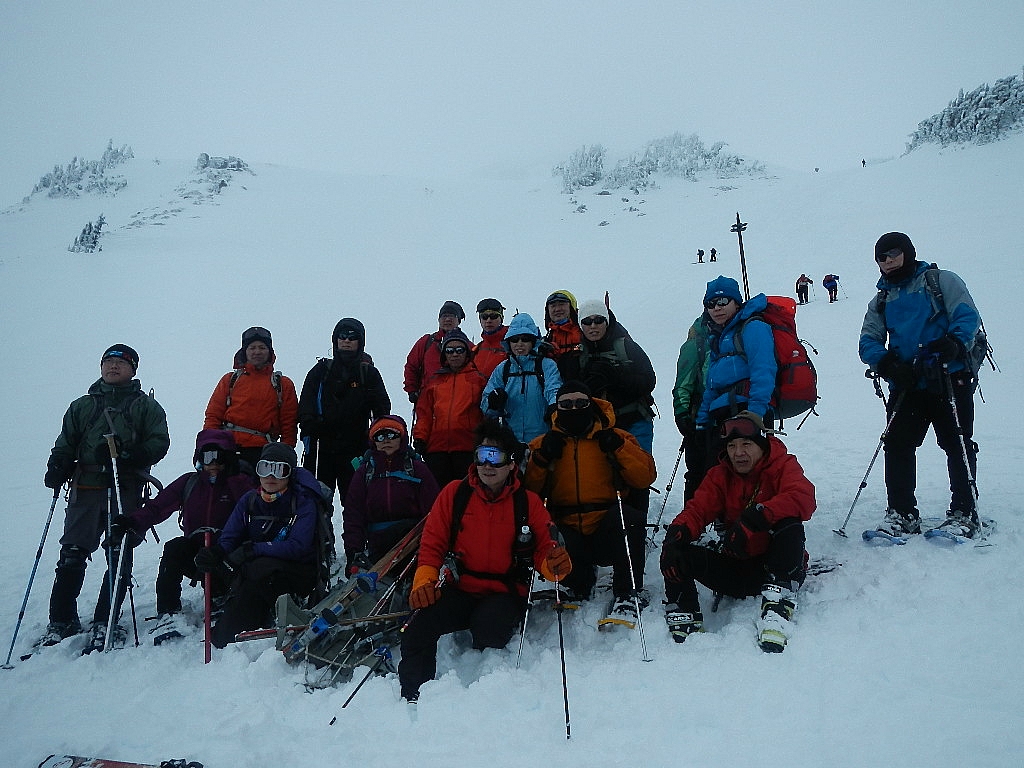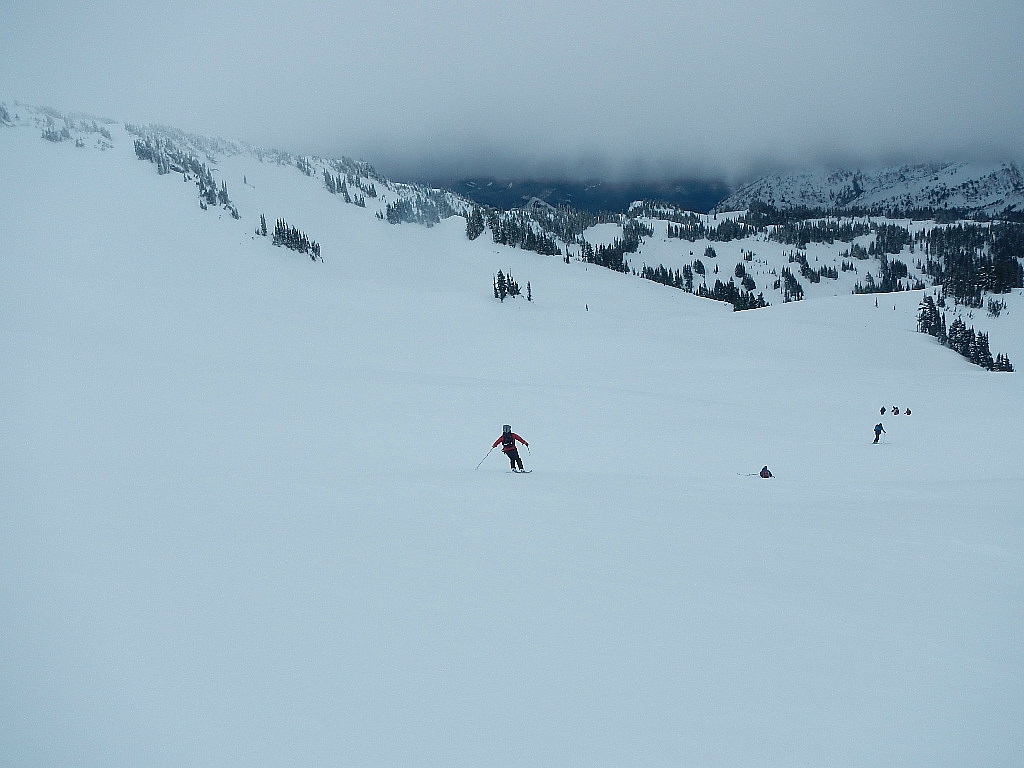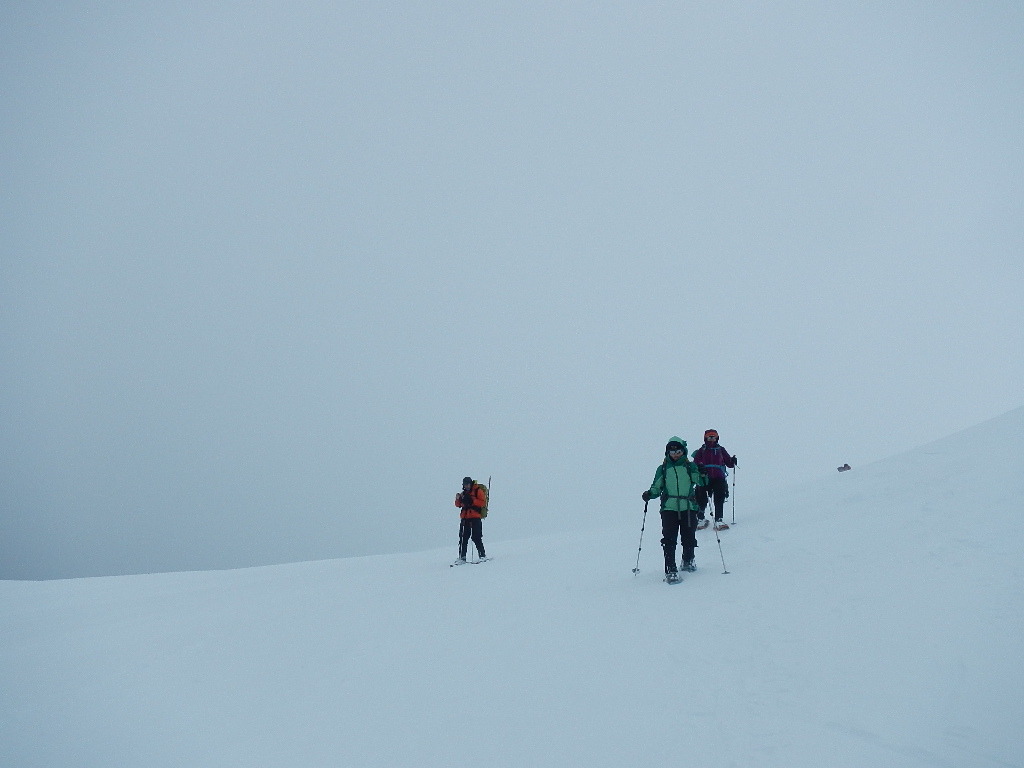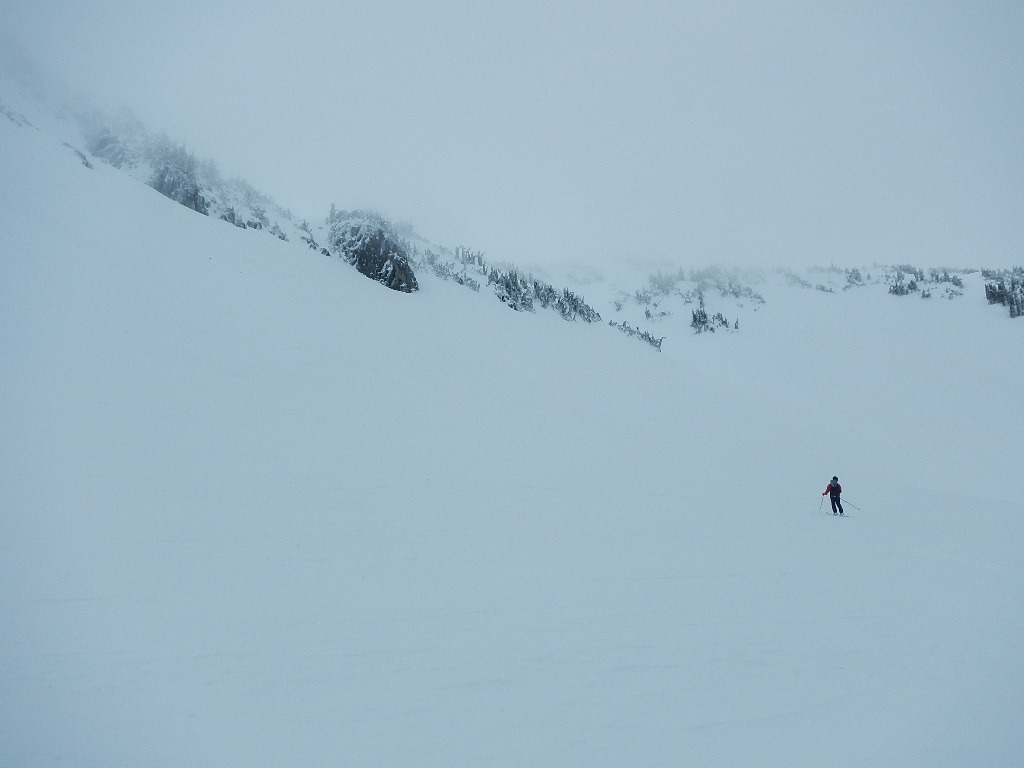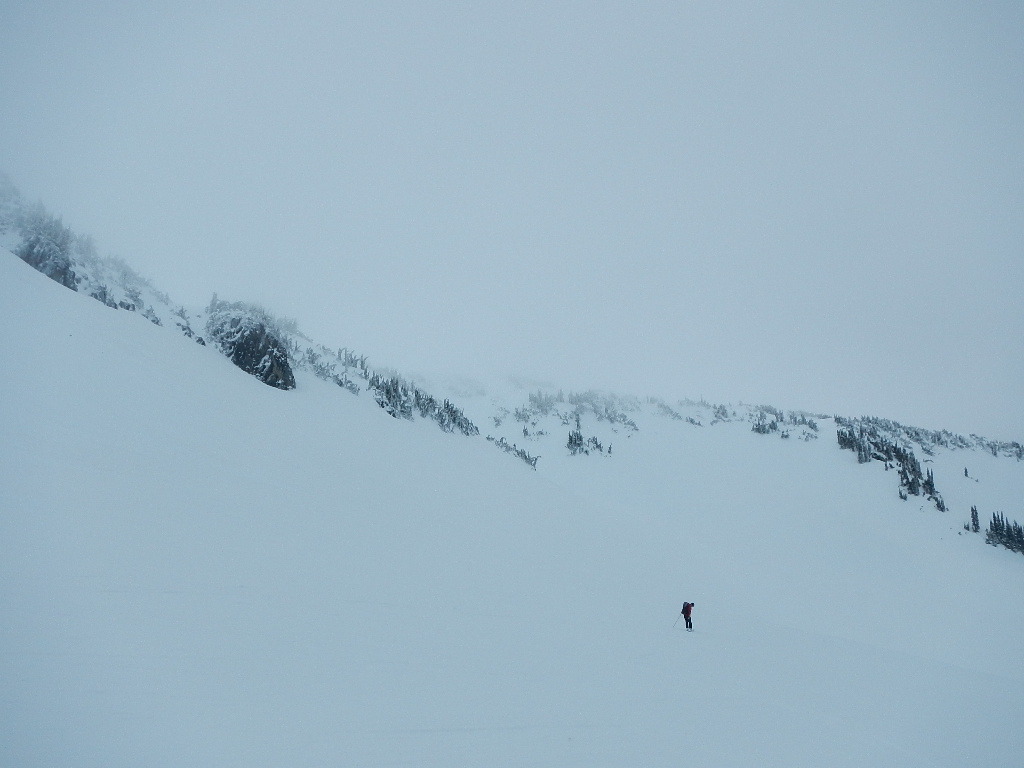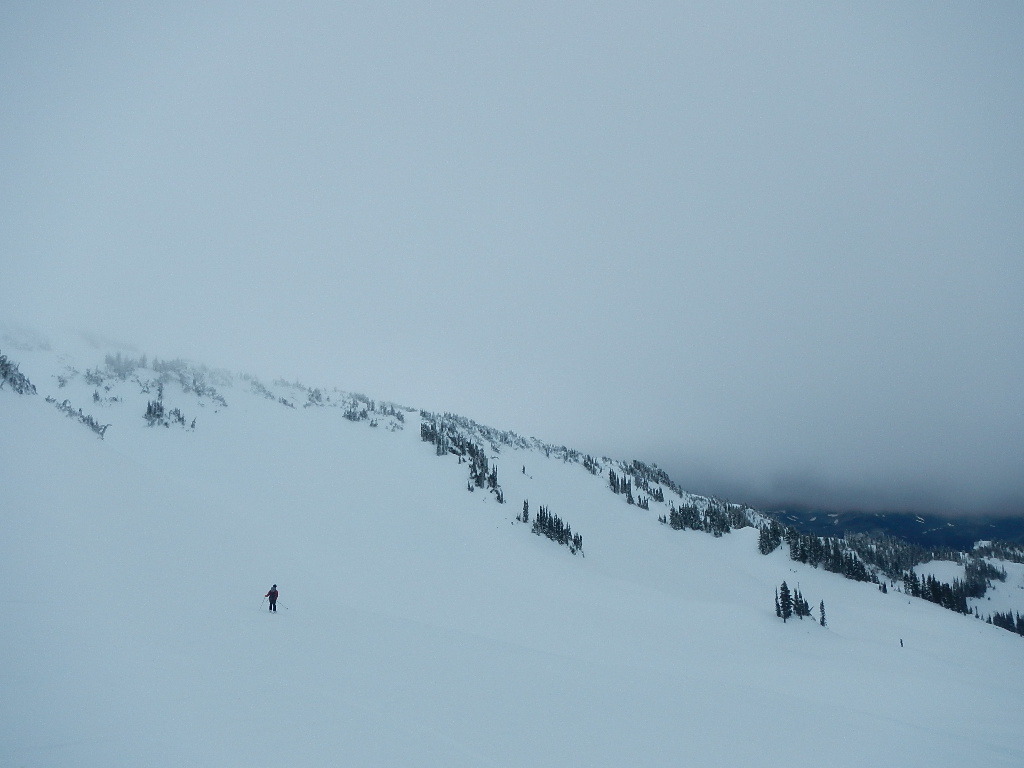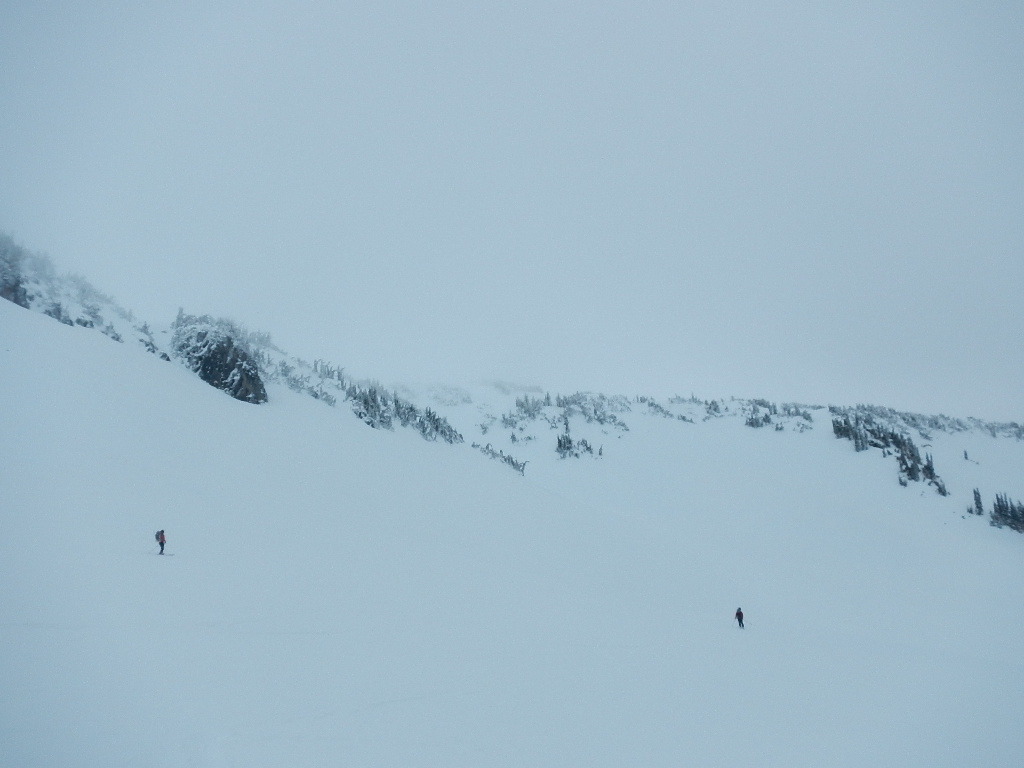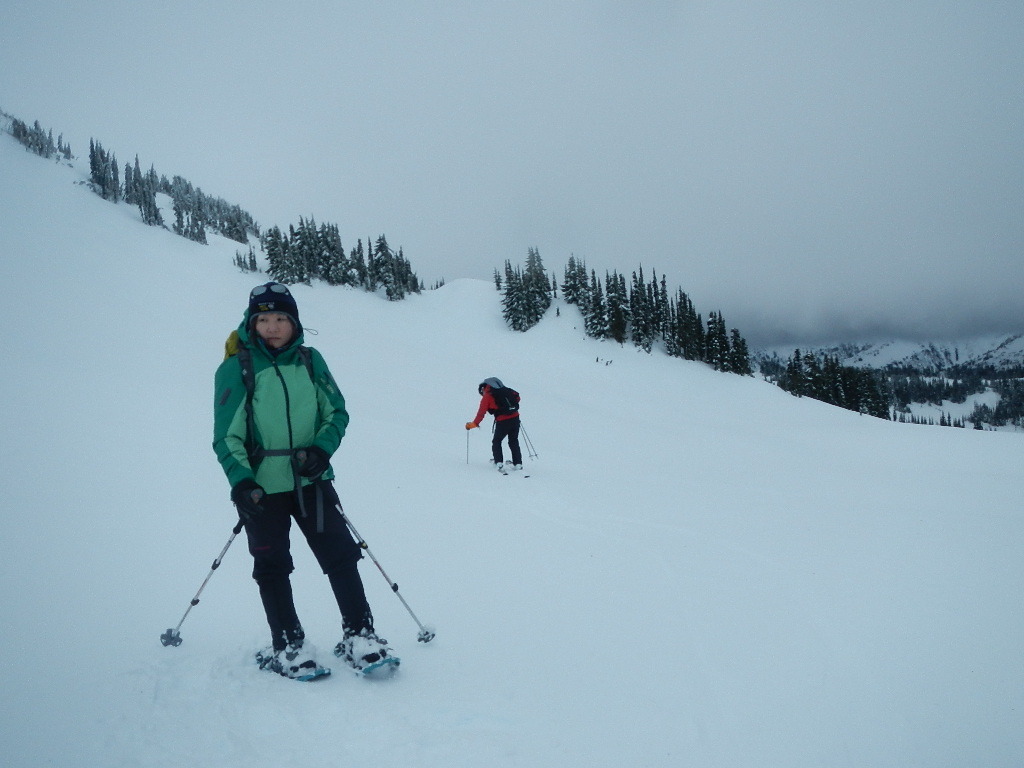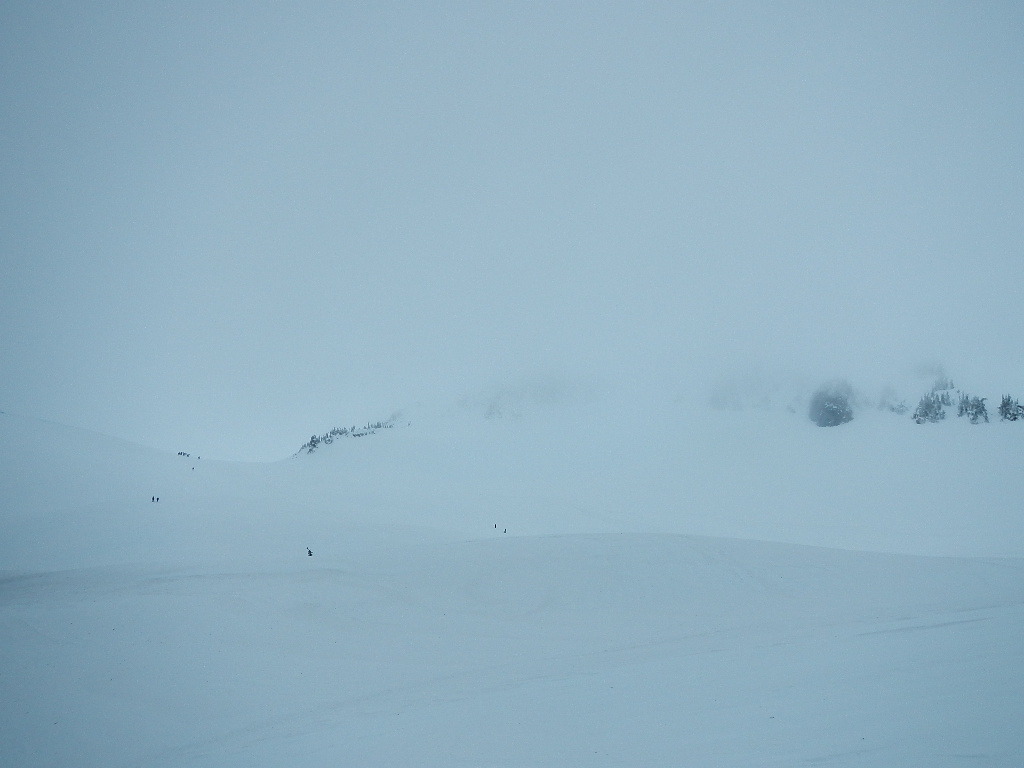 희망을 품고 갔지만, 허탈감만 안고, 굳은 날씨에 발이 묶여있다 유동탁 회장은 전체의 안전을 위해 하산을 결정한다.
실종된 두 산악인은 등반 경험이 많은 이들이기에, 이 산 어디엔가 설동을 파고 날씨가 좋아지기를 기다리고 있는 것은 아닌지…하고 기적을 바래보지만, 주먹 안의 모래처럼 우리의 바램은 그렇게 흩어져 버린다.
---
최근 실종자 관련 기사::
원글::http://www.ajc.com/news/atlanta/active-search-on-mount-1323746.html
Active search on Mount Rainier ends for missing Atlanta woman
By David Ibata
The Atlanta Journal-Constitution
Officials this weekend reopened a road to parts of Mount Rainier
National Park that were cut off in mid-January storms, but an active
search for four missing people, including a 30-year-old Atlanta woman,
is no longer being conducted.
Park officials are asking people to look for clues related to
Michelle Trojanowski, her fellow camper Mark Vucich, 37, of San Diego,
and two climbers — Sork "Erik" Yang, of Springfield, Ore., and Seol Hee
Jin, of Korea.
Efforts to find the missing visitors have been downgraded to an "extended, limited, continuous search," the Tacoma, Wash., News-Tribune reported.
The newspaper said that the park is handing out flyers, asking people
to report any physical evidence, though not tracks, of the missing
campers and climbers. Park officials are not encouraging visitors to
search the mountain's treacherous backcountry.
"Both parties are presumed to have been trapped by blizzard
conditions, and despite extensive searches, no evidence of their fate
has yet been found," the flyer said.
"Hikers, skiers and climbers traveling between Paradise, Panorama
Point, Camp Muir and the Summit should report any physical evidence they
come across that might be related to the missing parties. We are
interested in camping gear, clothing or any other physical clues, but
not tracks."
Those who find anything were urged to take photos, obtain GPS coordinates and report the discovery to rangers.
Trojanowski and Vucich started hiking to Muir Snowfield, 10,000 feet
above sea level, on Jan. 12. They were expected back three days later,
on Jan. 15 — a day after the first snowstorm hit the mountain — and
were reported overdue when they did not show up. Two more storms quickly
followed.
At that height, snow depths of up to 20 feet were reported, with
drifts reaching 50 feet. A break in the weather Jan. 23 allowed
mountaineers on the ground and searchers in a helicopter to look for the
missing visitors, but they found no sign of them.
Officials at first were hopeful that Trojanowski and Vucich were
prepared for cold-weather camping, having taken a sturdy tent, good
sleeping bags, food and a stove. But those hopes faded as time passed.
작성자: kuac99